2021-01-25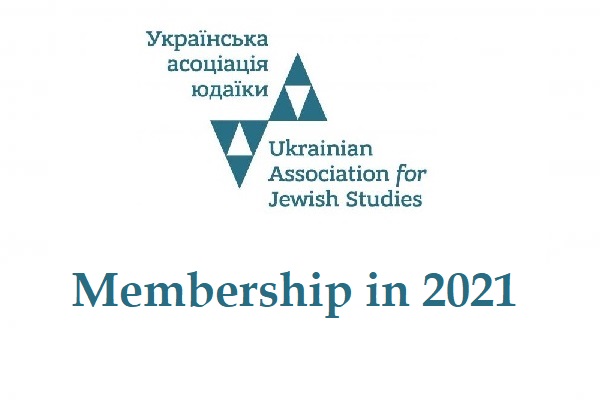 We remind the UAJS members that they have to make a membership payment till February 1.
The 2021 membership fee for Ukrainian citizens is 300 UAH (Full Membership) and 100 UAH (Student Membership), and for foreign citizens $30 (Full Membership) and $10 (Student Membership). Annual membership renewal is due each year by February 1. 
The UAJS will also be grateful for voluntary contributions from its members as well as other persons.
You can make a membership payment or sponsor the UAJS by wire transfer or credit card (via Portmone payment service). Please find the details here. We kindly ask you to let us know about your payment by email: info@uajs.org.ua. 
Bank details (in USD):
Ukrainian Association for Jewish Studies; account no. 26007052636138; bank's name: Privatbank, Dnipro, Ukraine; SWIFT code: PBANUA2X; company address: Ukraine, Kyiv, 6 Kurska St., 03049; IBAN: UA803206490000026007052636138. Correspondent account: 001-1-000080; SWIFT code of the correspondent bank: CHASUS33, correspondent bank's name: JP Morgan Chase Bank, New York, USA. Payment details: donation.
You can find additional information on UAJS membership here.