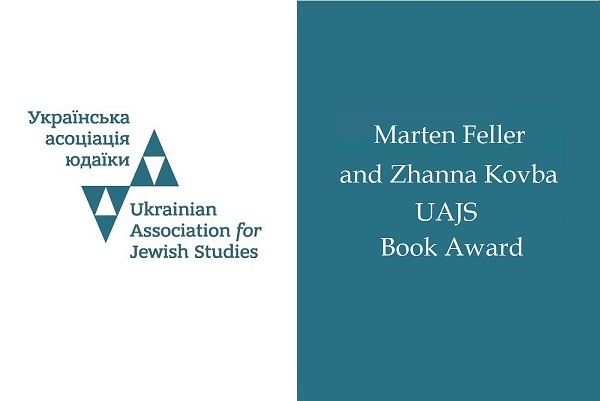 In 2019, the Ukrainian Association for Jewish Studies with support of the Nadav Foundation established the Marten Feller and Zhanna Kovba Book Award for the best volume in the field of Jewish Studies.
The book prize honors the best work in the field of Jewish Studies published in a single volume. Both monographs and other kinds of publications can be nominated for this award. These can also be source books, archival guides, bibliographic indicators, translations of classical literary texts or historical sources from Jewish languages, provided with a qualified scholarly apparatus.
The book award is given every second year.
Marten Feller and Zhanna Kovba UAJS Book Award 2021 winners (2021-06-15)
UAJS accepts applications for the Marten Feller and Zhanna Kovba Book Award 2021 (2020-11-03)
UAJS conference dedicated to Ukrainian-Jewish literary contacts took place in Odessa (2019-10-06)
Marten Feller and Zhanna Kovba UAJS Book Award winners (2020-06-05)
Marten Feller and Zhanna Kovba UAJS Book Award established (2019-03-01)