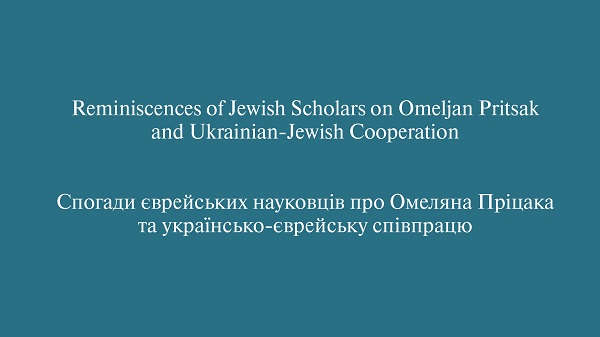 The UAJS President Vitaly Chernoivanenko filmed six conversations with distinguished Jewish scholars who knew Omeljan Pritsak and cooperated with him. 
The project "Reminiscences of Jewish Scholars on Omeljan Pritsak and Ukrainian-Jewish Cooperation" was implemented by the Ukrainian Association for Jewish Studies in partnership with Ukrainian Jewish Encounter and the Ukrainian Research Institute at Harvard University as a part of commemoration events of the researcher's centenary in 2019.
The videos can be found on the project's page and on the UAJS Youtube channel. The interviews in English have subtitles in Ukrainian, and those in Ukrainian and Russian are subtitled in English.