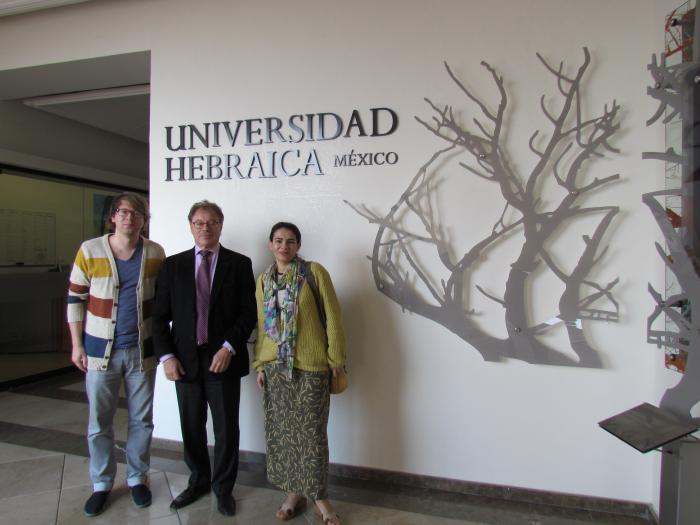 On March 15th, 2017, UAJS President Dr. Vitaly Chernoivanenko held a meeting at the Hebrew University (Universidad Hebraica) in Mexico City. This university offers the one and only Master program in Jewish Studies in Mexico and Latin America.
The UAJS and the UH negotiated the approval of visiting professorship program in the following years, as well as the publication of a special issue of Judaica Ukrainica, dedicated to the topics of Jewish identity in Ukraine and Mexico.
The photo shows Vitaly Chernoivanenko with the rector of the UH Dr. Daniel Fainstein and a French colleague Assia Kovrigina.