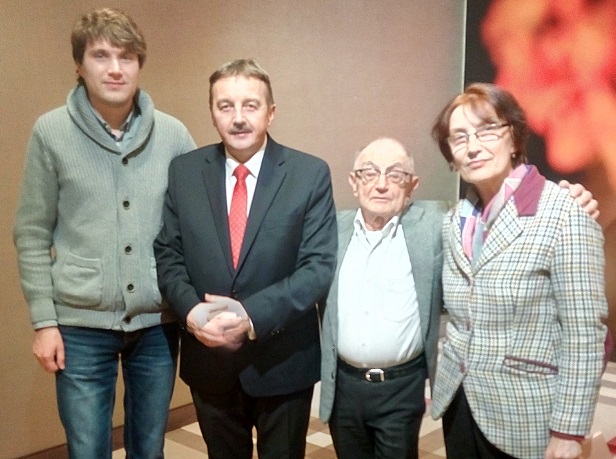 The Secretary of the Ukrainian Association for Jewish Studies Dr. Serhiy Hirik and the UAJS member, head of the Omeljan Pritsak Center of Oriental Studies at the National University of Kyiv-Mohyla Academy Dr. Taissa Sydorchuk, both lecturers at the MA program in Jewish studies at NaUKMA, have visited Rzeszów and Lublin on January 26–28, 2019. They were invited by Prof. Wacław Wierzbieniec, head of the Jewish History and Culture Unit of the Institute of History at the University of Rzeszów. The UAJS representatives participated in events organized during the 11th International Holocaust Remembrance Days in the Podkarpackie Province.
Dr. Hirik and Dr. Sydorchuk attended the unveiling of a commemorative plaque in honor of the Prof. Jakub Honigsman's family on January 27. All close relatives of this well known Lviv economist and historian stayed in Lublin under the German occupation and were murdered in the Holocaust. Jakub Honigsman's daughter Viktoriia Venediktova, Prof. Wierzbieniec and Dr. Sydorchuk gave their speaches during the unveiling ceremony.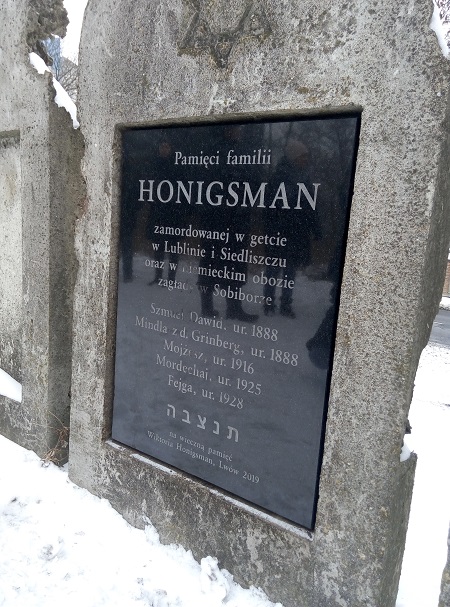 The commemorative plaque was unveiled by the side of other memorial plaques at the Jewish cemetery which was destroyed during the Second World War.
The UAJS representatives have visited the Ceremony of Commemoration of the Holocaust Victims on January 28. This event took place in Rzeszów beside the memorial stone at the New Jewish Cemetery destroyed in the Second World War. Later that day, Prof. Shimon Redlich was awarded the title of Doctor Honoris Causa of the University of Rzeszów. Prof. Redlich is a known researcher of the history of Eastern European Jewry, Ukrainian-Jewish and Polish-Jewish relations, as well as history of Soviet state antisemitism.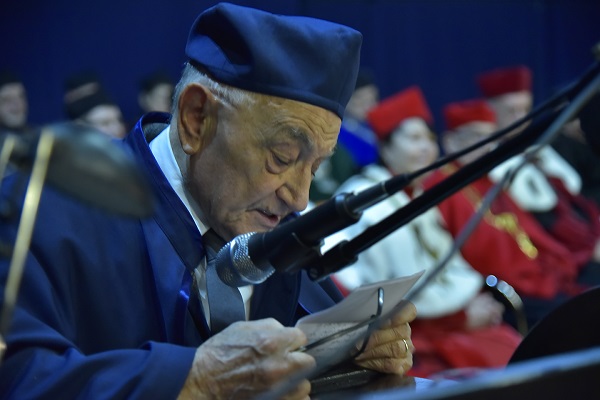 The photos are provided by the University of Rzeszów.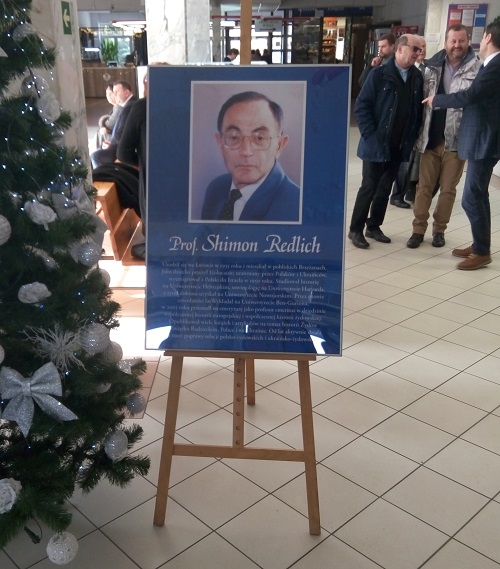 After the ceremony, Dr. Hirik publicly congratulated Prof. Redlich on behalf of the UAJS.