2022-04-06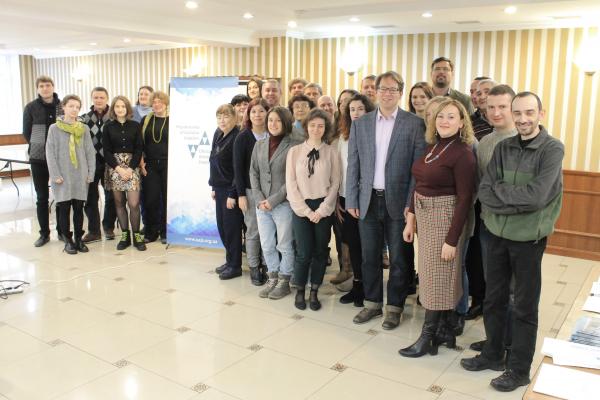 The Ukrainian Association for Jewish Studies appeals to the international academic community, including associations, centers, and chairs of Jewish Studies worldwide to help Ukrainian colleagues during these difficult, terrible times. There are many ways and means to do this, but the UAJS has now identified three main vehicles for offering support:
Financial support for UAJS members and their families in this time of war (details in hryvnias, euros, US dollars, and British pounds are linked here);
Emergency research scholarships that primarily involve remote research, as the vast majority of academics remain in Ukraine and have not traveled abroad (some institutions are already implementing such initiatives);
Support for UAJS projects (both current and in the planning stages), such as annual conferences, the Judaica Ukrainica journal, the Yiddish project, and bibliographic databases of Jewish Studies in Ukraine.
Other helpful initiatives include cancelation of membership and conference fees for Ukrainian scholars, and assistance in obtaining grants to cover the transportation and accommodation at the conferences and congresses abroad.
From an ongoing post-war perspective, the consistent support of Ukrainian projects in Jewish Studies (i.e., conferences, publications, educational projects, work with printed and manuscript heritage, digitization of archival and library collections, and so forth) will play an important role. Only through joint effort we will preserve Ukraine's Jewish heritage and, at last, lend support to those who study and reveal it to the world.
Photo: UAJS/Alex Berk