2021-03-03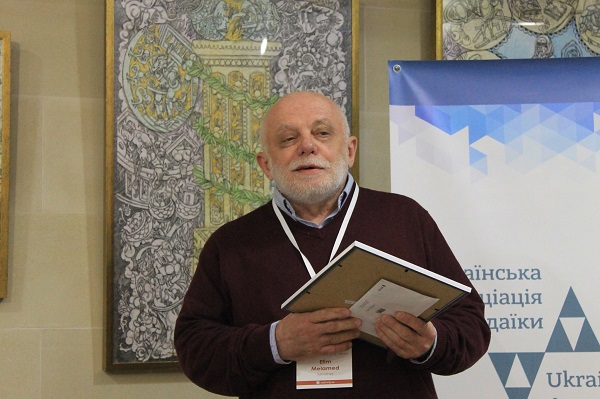 With deep sorrow we inform you that on March, 3, 2021, we have lost to coronavirus Efim Melamed, age 69.
We will remember Efim Melamed as a bright person who was actively participating in the rebirth of the academic Jewish studies in Ukraine. He was a renowned researcher of Jewish history and culture, member of the Ukrainian Association for Jewish Studies, 2019 Marten Feller and Zhanna Kovba UAJS Book Award winner. His compiled, edited and published three volumes of guides of Jewish documentary sources in Ukrainian archives are a real monument for him, and they have already become a favorite desk book of every specialist in Jewish studies of Central-Eastern Europe.  
We bring our sincere sympathies to the family and friends of Efim.
Zikhrono livrakha!