2022-02-11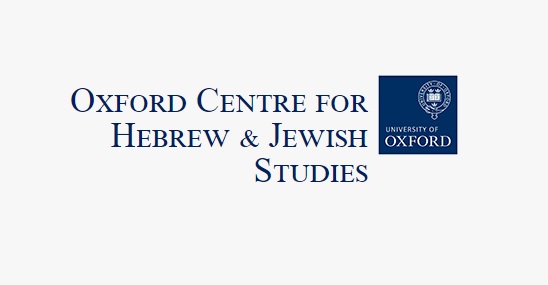 The Oxford Centre for Hebrew and Jewish Studies (OCHJS) invites applications for Visiting Fellowships for the 2022 Michaelmas Term Oxford Seminar in Advanced Jewish Studies "Books in Judeo-Languages: Popular Reading and Scholarship" (October 9 — December 3, 2022).
This is the fourth in a series of International Network Seminars in Advanced Jewish Studies organized by the Oxford Centre for Hebrew and Jewish Studies, Mandel Scholion Centre of the Hebrew University of Jerusalem and the Hochschule für Jüdische Studien Heidelberg. 
The aim of the 2022 OSAJS is to shed new light on the production of books in Judeo-languages and their role in shaping generations of readers, crossing the boundaries between "popular" and "elite" writings. The objects of study will include manuscripts and printed books from the 10th to the end of the 18th centuries — the earliest, Judeo-Arabic and Judeo-Persian books preserved in fragments in the Cairo Genizah and the latest, fruits of the dynamic printing presses in Western (Amsterdam, Italy, Germany), Central (Prague), and Eastern Europe as well as Turkey.
The deadline for applications is March 11, 2022 at 12pm (UTC).
You can find an additional information here.