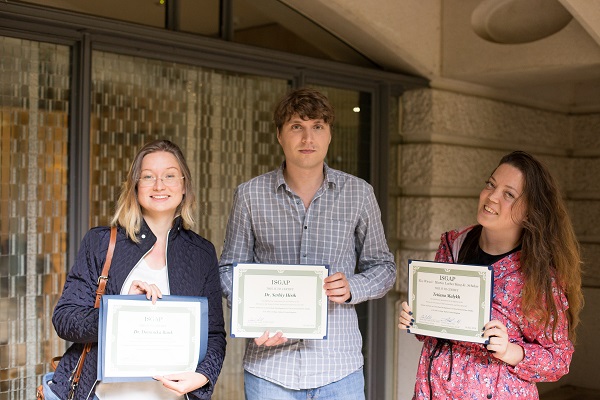 The Summer Seminar of the Institute for the Study of Global Antisemism and Policy (ISGAP) took place at St John's College of Oxford University on July 7–19, 2019.
Eighty eight researchers and university lecturers from all over the world participated in this event. Three of them are members of the Ukrainian Association for Jewish Studies: UAJS secretary, lecturer of the MA in Jewish Studies Program at the National University of Kyiv-Mohyla Academy Dr Serhiy Hirik, graduate of the same program Tetiana Malykh, and researcher of Galician Jewry at the Jewish Studies Program at Ukrainian Catholic University (Lviv) Dr Dominika Rank.
The lectures delivered at this ISGAP Summer Seminar were mostly devoted to contemporary anti-Zionism as a form of antisemitism, especially the BDS movement in American and Western European universities, Political Islam studies, and the problem of the minorities' intersectionary cooperation against different forms of prejudice. 
The presentations on the history of antisemitism, history of genocides, and theories of conspiracy were also given at the Seminar. The guest lecturer of the NaUKMA's MA in Jewish Studies Program Prof. Ze'ev Khanin (Ariel University) has given a talk on the manifestations of antisemitism in contemporary Ukraine and Russia.