2020-11-05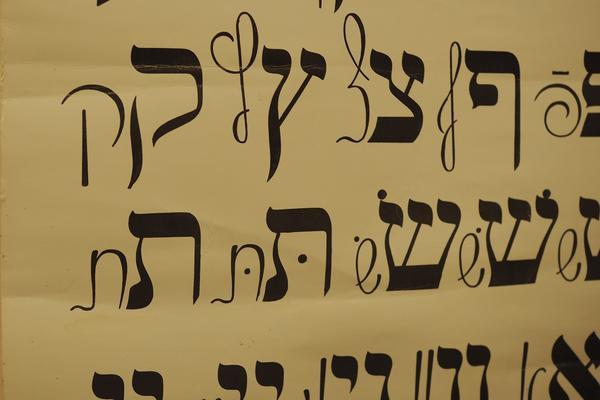 The Ukrainian Association for Jewish Studies begins registration to the Yiddish courses and speaking club organized within the UAJS Yiddish Project in cooperation with the Omeljan Pritsak Research Center for Oriental Studies at the National University of Kyiv-Mohyla Academy.
Would you like to study the language of the East European Jews to read classical Jewish fiction works, rare documents and newspapers in the original? To restore the connection to the mame-loshn of your grandparents? To learn more about the Yiddish language and culture that are inseparably connected to the history of Ukrainian terrains? To join the Yiddishist community worldwide? If your answer is yes, then these courses are for you.
The classes will be held by Oleksandra Uralova, translator from Yiddish, a research fellow of the Center for Studies of History and Culture of East European Jewry and instructor of Yiddish at the Interdisciplinary Certified Program in Jewish Studies at the Kyiv-Mohyla Academy in 2018–2020.
The first semester of Yiddish courses will last from November 2020 till early February 2021. The classes for two levels, beginner and intermediate, will be taught twice a week at the appropriate evening time vie Zoom.
Students will receive all the necessary materials and workbooks. After completion of the course, students will have an exam and receive a certificate of attendance with the number of academic hours, level (beginner or intermediate), and grade.
To apply, it is necessary to fill the form (in Ukrainian) and have an interview with the instructor. The number of students in groups is limited, the application will be open until all places are filled.
Additionally, in November 2020 the UAJS will start a Yiddish speaking club for those students who already have certain language knowledge and want to develop their conversational skills. During the quarantine, the club meetings will be held twice a month online via Zoom.
Participation in the speaking club and courses is free-of-charge.