2022-04-15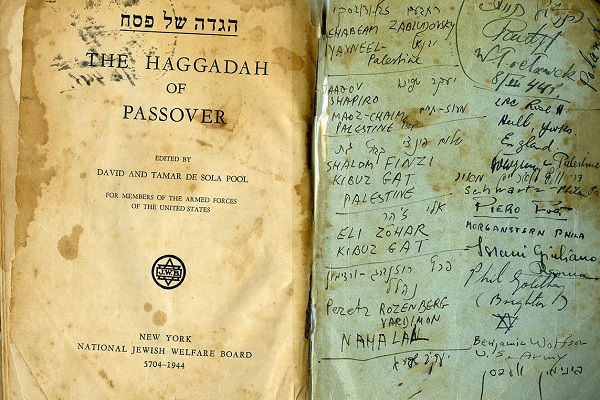 The Ukrainian Association for Jewish Studies sincerely congratulates its members and all colleagues in the field of Jewish Studies on Pesach. 
This holiday is historically associated with the pursuit of freedom (hag ha-herut, "holiday of freedom" as it is called in the Torah) — freedom of the people, freedom of the individual, independence from the will of others, the possibility to control their destiny on their own. Only a person free from slavery can find their purpose and fulfill their potential in this world with dignity. 
These days we wish freedom to all our friends in Ukraine, Israel, and other countries. 
Pharaohs, tyrants, and dictators come and go ingloriously, and this time it will be the same. 
Chag Pesach sameach! A zisn Peysach! 
Illustration: Passover Haggadah used by Jewish soldiers during World War II. Source: yadvashem.org