2019-10-06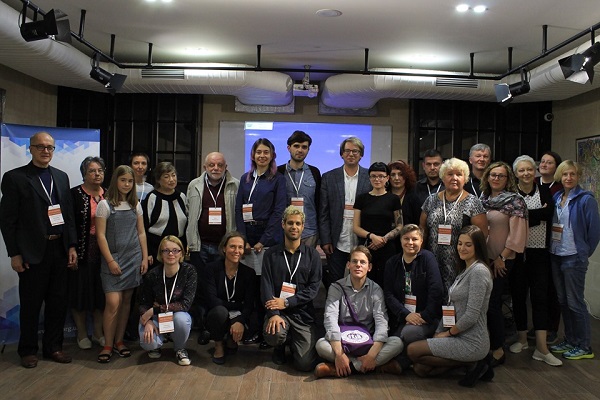 On September 25–26, 2019, the international conference "'Where the Jews Will Be – That Is the Land of Israel.' Ukrainian-Jewish Literary Contacts in the Second Half of the 19th and First Half of the 20th Centuries" took place in Odessa. The event has been organized by the Ukrainian Association for Jewish Studies and supported by the Nadav Foundation, the Association of Jewish Organizations and Communities (Vaad) of Ukraine, and the WJC International Yiddish Center.
Scholars and translators from seven countries (Canada, the USA, Germany, Israel, Poland, the Czech Republic, and Ukraine) participated at the conference. 13 speakers presented lectures on different aspects of Ukrainian-Jewish literary contacts. Guests and participants of the conference had a possibility to attend two keynote presentations. Amelia Glaser, Professor of the University of California, San Diego (USA), spoke about Yiddish in the age of internationalism. Myroslav Shkandrij, Professor Emeritus of the University of Manitoba in Canada, gave an introduction to the research context of the Jews' representation in Ukrainian literature.
The first day of the conference ended with a round table "Translating from Yiddish into Slavic Languages" in memory of Nataliia Ryndiuk. Translators into Ukrainian (Tetyana Batanova, Oleksandra Uralova, and Oksana Shcherba), Belarusian (Siarhej Šupa), and Polish (Joanna Lisek), as well as the Israeli researcher and academic director of the WJC International Yiddish Center Mordehay Yushkovsky took part in this event.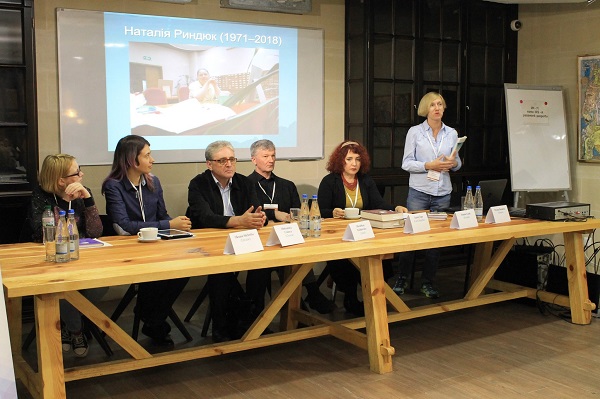 The conference was concluded with a panel discussion "Prospects for the Study of Jewish Literature in Central and Eastern Europe" on occasion of the 200th anniversary of the Wissenschaft des Judentums as an academic discipline. The event was moderated by the President of the UAJS Dr. Vitaly Chernoivanenko, and Professor of the Cologne University in Germany Jörg Schulte.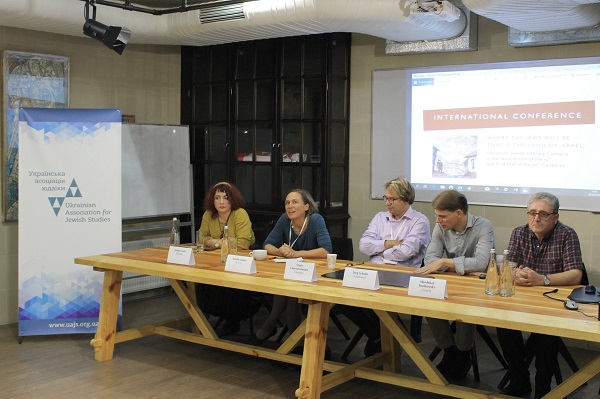 Within the framework of the conference, the UAJS held a ceremony of the first Marten Feller and Zhanna Kovba UAJS Book Award in Jewish Studies.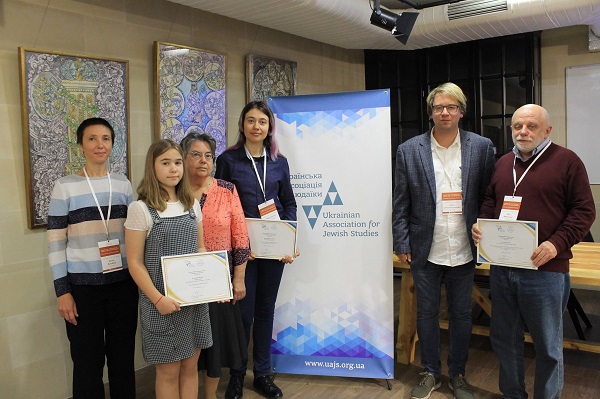 On the 27th of September, the participants of the conference took a walking tour dedicated to Jewish history of Odessa.
The program of the conference can be found here.
The photographs from the conference are published in the album on the UAJS Facebook page.
Photo: Alex Berk, Valeriia Orzhykhovska, Nadia Ufimtseva