2022-03-17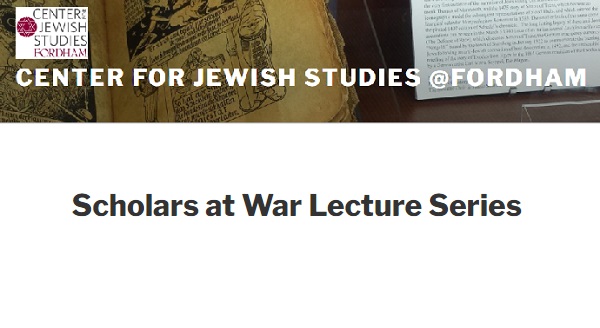 The Russian attack on Ukraine has disrupted lives and displaced millions of people. Fordham's Center of Jewish Studies organizes the lecture series is a part of a broader effort on behalf of scholars affected by the war.
The first lecture "People, Science, Heritage" by the UAJS president Vitaly Chernoivanenko and the director of the Center of Urban History in Lviv Sofia Dyak will be held on March 18 at 10AM (EDT)/3PM (Germany)/4PM (Ukraine).
The second lecture "Preserving Historical and Cultural Heritage at the Time of War: The Case of Kharkiv" by Yuri Radchenko and Artem Kharchenko (co-founders of the Center for Interethnic Relations Research in Eastern Europe, Kharkiv), and Iryna Matsevko, historian, Deputy Vice-Chancellor of the Kharkiv School of Architecture will be held on March 24 at 10AM (EDT)/3PM (Germany)/4PM (Ukraine).
You can find registration forms here.