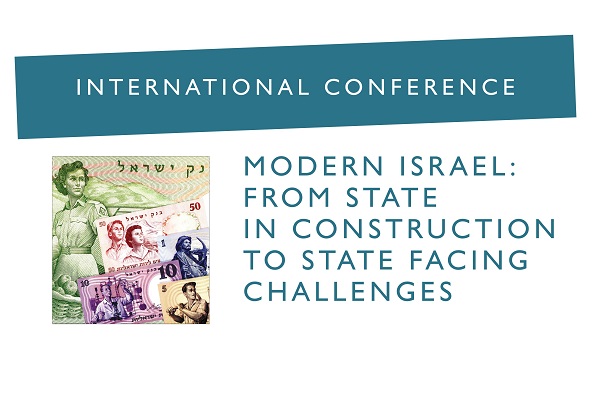 On October 14–15, 2018, the international conference "Modern Israel: From State in Construction to State Facing Challenges" will take place in Kyiv. It is organized by the Ukrainian Association for Jewish Studies.
The researchers from Canada, the USA, Germany, Israel, Poland, Sweden, the UK, and Ukraine will participate in this event.
The program of the conference can be found here.
Venue: 29 Shchekavytska St., Podol Inn, conference hall, 2nd floor (entrance through the synagogue's gate).
Academicians, students, and journalists may visit the event by registration and upon receipt of approval from the organizers. Seats are limited. Those who wish to visit the conference should register here.
The working language is English.
The conference is supported by the Nadav Foundation, the European Association of Israel Studies, and the Masoret community in Kyiv.
You also can contact the organizing committee of the conference via email: uajs.conference.2018@gmail.com.