2020-10-20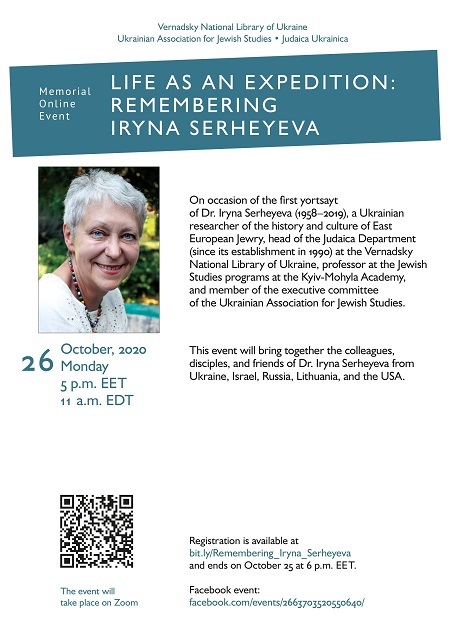 The memorial online event on occasion of the first yortsayt of Dr. Iryna Serheyeva (1958–2019), a Ukrainian researcher of the history and culture of East European Jewry and member of the executive committee of the Ukrainian Association for Jewish Studies will take place on October 26 at 11:00 AM (EDT) / 5:00 PM (EET).
This event will bring together the historian's colleagues, disciples, and friends from Ukraine, Israel, Russia, Lithuania, and the USA.
Registration is available here until October 25, 12:00 PM (EDT) / 6:00 PM (EET).
The program can be found here.