2023-07-10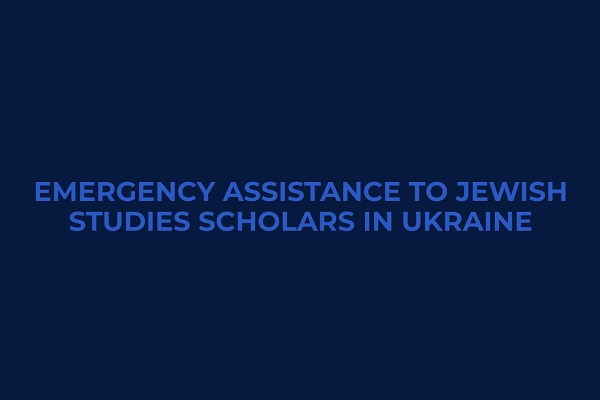 The Memorial Foundation for Jewish Culture invites applications for emergency fellowships in Jewish Studies from Ukrainian scholars.
Priority will be given to Ukrainian researchers in Jewish Studies who have remained in Ukraine. 
The fellowships consist of a $3000 stipend, remote access to library resources at Fordham University and the New York Public Library, membership in the Association for Jewish Studies, and professional development virtual workshops jointly led by the American Academy for Jewish Research and Fordham.
You can find an application form here.
Review of applications will begin on August 15.