Daryna Podhornova:
During last two years, I was studying at the Master in Jewish Studies Program at Kyiv-Mohyla Academy. As my bachelor's background was history, I have got an opportunity to expand my knowledge and also to reconsider my main enthusiasm for the women's history, by filling it up with Jewish aspect. I believe that my professional growth as a historian would be not possible without the professors of the program (icluding invited ones) who gave numerous fascinating courses.
The program also helped me to obtain a professional experience beyond the university (the internship at the Hebrew University in Jerusalem, the workshop at the Jagiellonian University, etc.). Moreover, I would like to highlight the high-leveled language courses. The program attracts a variety of interesting people with a diverse life and educational experiences. This also makes studying different in its own special way. I am very happy that I was a part of this program and am grateful to the organizers and the sponsors of the program, the professors, and, of course, to my lovely groupmates.
Oleksandra Abramova:
Studying at Kyiv-Mohyla Academy has been a dream since my childhood. Entering the MA in Jewish Studies helped to fulfill this long-standing dream and to combine it with my main research interest – local history within Jewish Studies. The program also assisted me to expand my knowledge in the field, as well as gave me a valuable research experience. The studying process was extremely interesting due to the proposed courses, which were taught by both well-known Ukrainian specialists and leading scholars from abroad.
The courses taught included a variety of aspects in Jewish Studies: from lectures on history and classes in Hebrew and Yiddish to courses on Jewish philosophy, literature, theater, and art. However, the most important value in any long-term study are the people that surround us. The program is primarily a great teaching staff. Absolutely all professors are professionals in their research areas, moreover, they are friendly and very interesting persons. I would like to give my thanks to all involved in the program activities during these two fascinating years. I am sincerely grateful to all professors and, in particular, to my supervisor, Vitaly Chernoivanenko. From the moment of graduation, I have a new dream – to continue my research, to write a book, and to give a course at the program.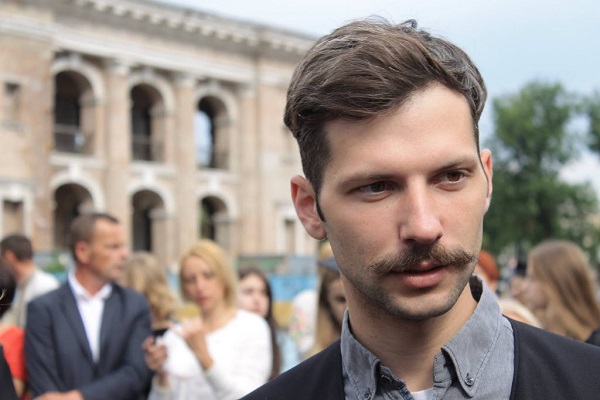 Andrii Levchenko:
Studying at the NaUKMA Master in Jewish Studies Program enabled me to gain valuable experience and knowledge in the field of Jewish history and culture. The lectures by both Ukrainian and foreign researchers helped much to (re)open the world of this field from different angles. That was a great opportunity to get acquainted with leading research and interdisciplinary approaches in Jewish Studies. The program has especially contributed to improvement of my English language proficiency.
One of the most valuable advantages of the program is a summer internship at the Hebrew University in Jerusalem. That played a crucial role since most of the material related to my research topic was not available in Ukraine. The trip to Israel also allowed me to find out and understand more about the Israeli culture and everyday life. I express my most sincere gratitude to all those involved in teaching, as well as managing and sponsoring the program.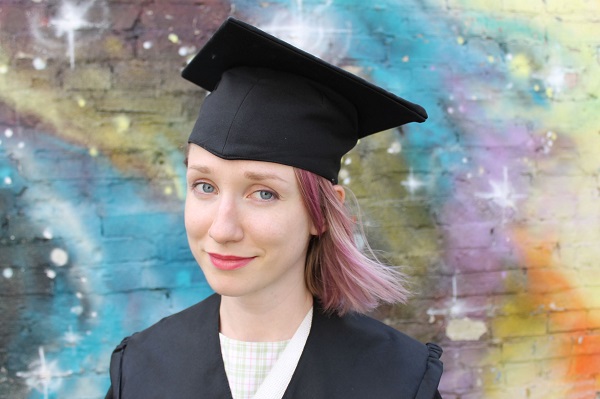 Anastasiia But:
The MA in Jewish Studies Program is a great combination of valuable academic opportunities and networking. As a student of the program, I had an opportunity to discover Jewish history, culture, and languages; to attend the lectures of both permanent faculty and invited professors; to have a remarkable museum, archival, and library practicum; to have a summer internship at the Hebrew University in Jerusalem; and to get acquainted with many interesting people.
The courses and various activities were organized in such a way that a student could immediately dive into Jewish cultural environment. Particularly, I would like to mention the possibility of studying two Jewish languages (Hebrew and Yiddish) and attending the celebrations in the Masoret community. Along with the academic benefits, I also have to mention extraordinary comfort and atmosphere of hospitality in the office of the program. Finally, I want to say many thanks to the professors for two fruitful years, a feast of knowledge, and lots of happy moments together. My special thanks are going to Mr. Temerty, Mr. Zissels, and other sponsors who make this program possible.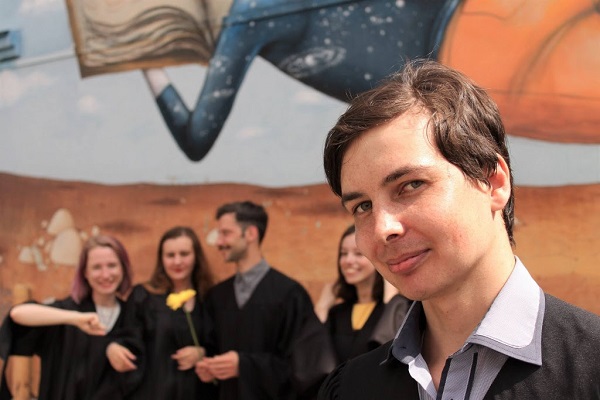 Roman Saviak:
The NaUKMA Master in Jewish Studies Program is one of the best opportunities to learn more about Jewish history and culture. Before I joined the program, I had not known much about the history of the Jews and their culture. This caused a desire to discover a new world for myself, and the program gave me such an opportunity.
First, I would like to mention the language courses, Hebrew and Yiddish. Ms. Yakovleva and Ms. Batanova are wonderful and enthusiastic teachers, who helped to learn the languages quickly and with great interest. I also want to highlight the practice to invite foreign lecturers by organizing mini courses and public talks. Thanks to this, I learned a lot about Jewish history, as well as about religion, language, and culture, and that made my knowledge more complete. I am very grateful to the program for two wonderful years that helped me to grow up as a researcher and to learn many new things.