2016-12-04
-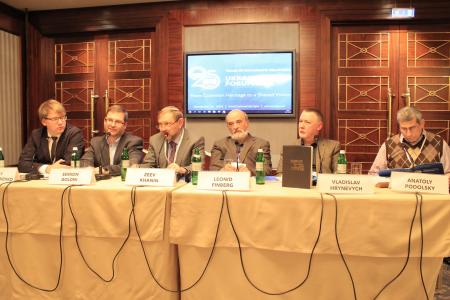 On November 24, 2016, the President of the UAJS Dr. Vitaly Chernoivanenko took part in the Ukraine-Israel Forum 2016 "25 years of Diplomatic Relations. From Common Heritage to a Shared Vision" as a moderator of the panel discussion "Israeli-Ukrainian Cooperation in History Studies".
Participants: Semyon Goldin, Ze'ev Khanin, Leonid Finberg, Vladyslav Grynevych, Anatoly Podolsky.
You can find photos from the discussion in the album on the UAJS Facebook page.
Photo: Alex Berk