2023-06-27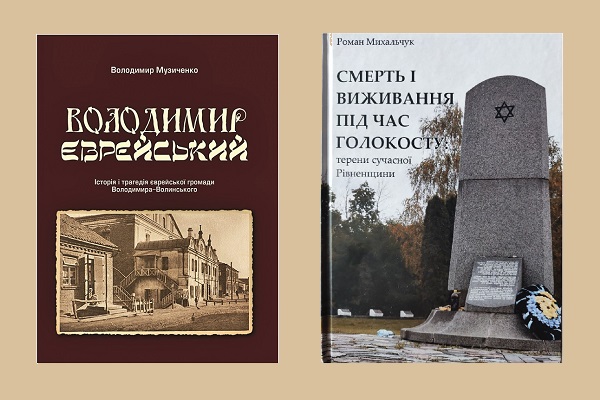 The names of Marten Feller and Zhanna Kovba UAJS Book Award winners were announced.

In 2023, it was decided to split the award between two nominees:

Volodymyr Muzychenko — for the book Volodymyr ievreiskyi. Istoriia i trahediia ievreis'koi hromady Volodymyra-Volyns'koho [Jewish Ludmir: The History and Tragedy of the Jewish Community of Volodymyr-Volynsky] (Novovolynsk: Format, 2021. 432 p.);
Roman Mykhalchuk — for the book Smert' i vyzhyvannia pid chas Holokostu: tereny suchasnoi Rivnenshchyny [Life and Survival during the Holocaust: the Territory of Today's Rivne region] (Rivne: Volyns'ki oberehy, 2022. 272 p.).
Both authors are awarded for their contribution to the study of life and death of the Jewish communities in Volhynia and Rivne regions. 
The awarding ceremony will be announced soon.

UAJS Board cordially congratulates Volodymyr Muzychenko and Roman Mykhalchuk!