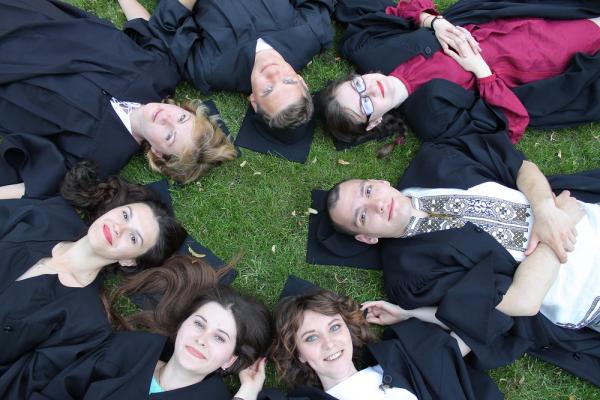 On June 28, 2017, the Master in Jewish Studies Program at the National University of Kyiv Mohyla Academy celebrated its fifth anniversary and fourth graduation. Seven students have successfully obtained their MA in History and Jewish Studies diplomas.
The photographs from the graduation ceremony can be found in the album on the program's Facebook page.
The video recording of the graduation ceremony 2017 is available on the program's Youtube channel.
At the festive party Pushkin Klezmer Band gave a show to congratulate this and previous years graduates.